Christmas light installers in Tyler, TX
Turnkey Christmas lighting for your home & office.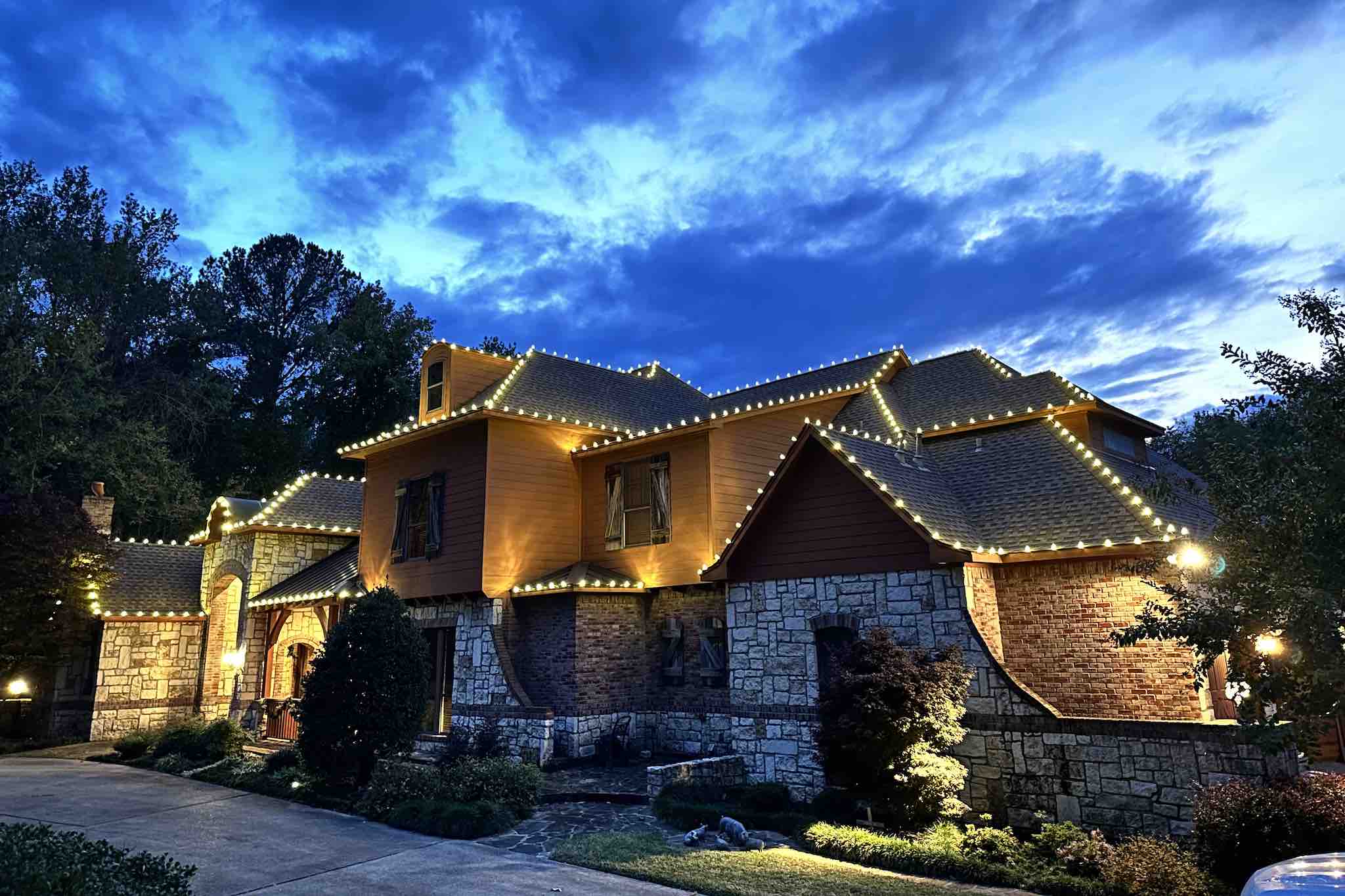 Hassle-free Christmas light install in Tyler, Texas
With us, you can

say goodbye to

…
Impossibly tangled strands
Replacement bulbs (wherever they are)
Hanging off ladders you shouldn't be on
Hodge-podge, mismatched Christmas lights
(Mis)calculating how many strands you need
Cut-rate lights that always have broken bulbs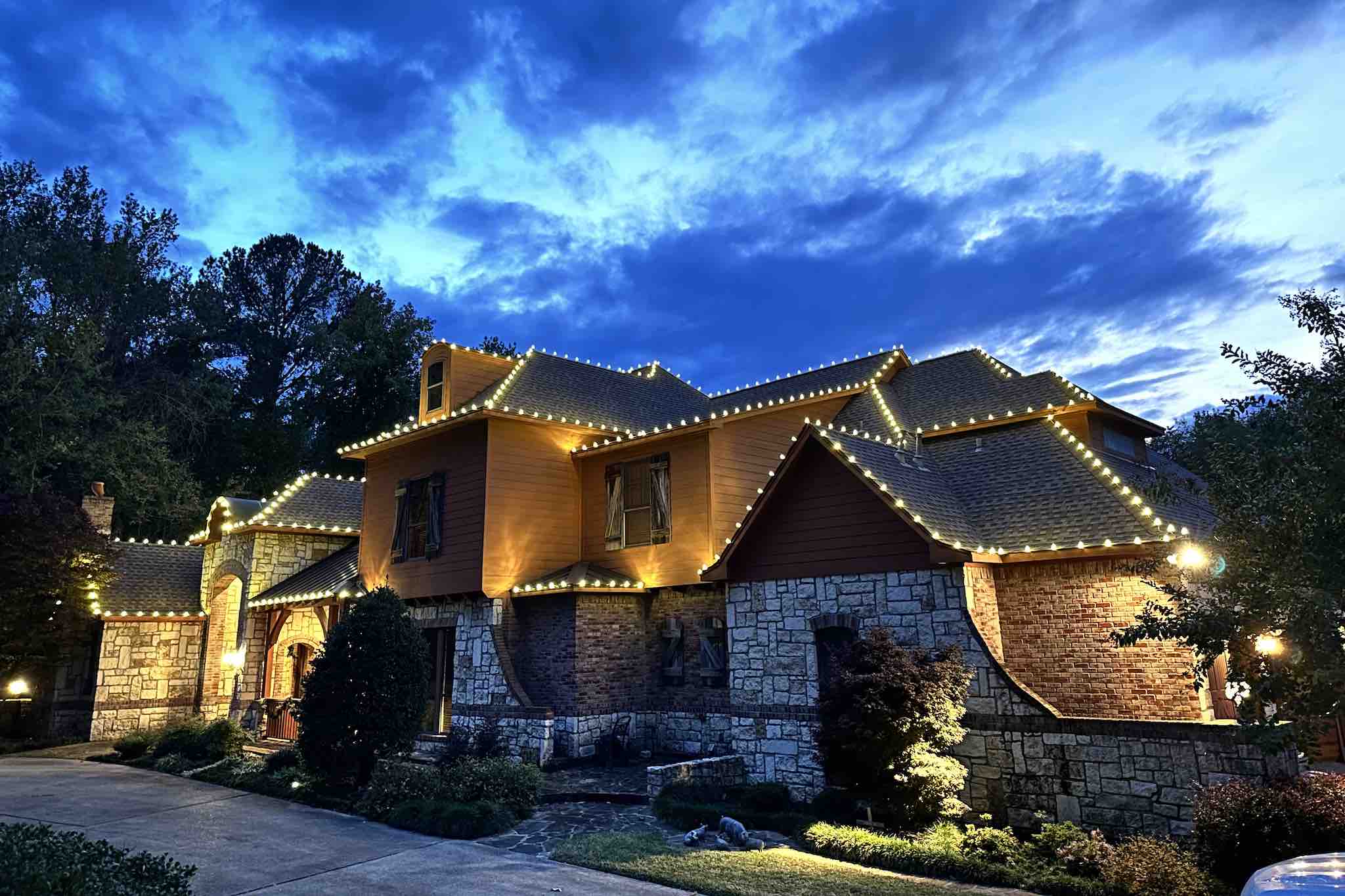 Turnkey Christmas lighting
Turnkey means

we handle, well

…

everything

.
And by everything, we mean everything, including:
Shopping
You don't need to buy anything. We'll bring what we need.
Design
We'll learn your preferences to design Christmas lighting you'll love.
Installation
Watch your design come to life with our done-for-you installation.
Maintenance
Something not working properly? We'll fix it fast—for free.
Removal
We'll be back in January to take down & box up every strand.
Storage
They're our lights, so storage is on us. No cluttering up your attic!
Let us brighten up your home (and mood!).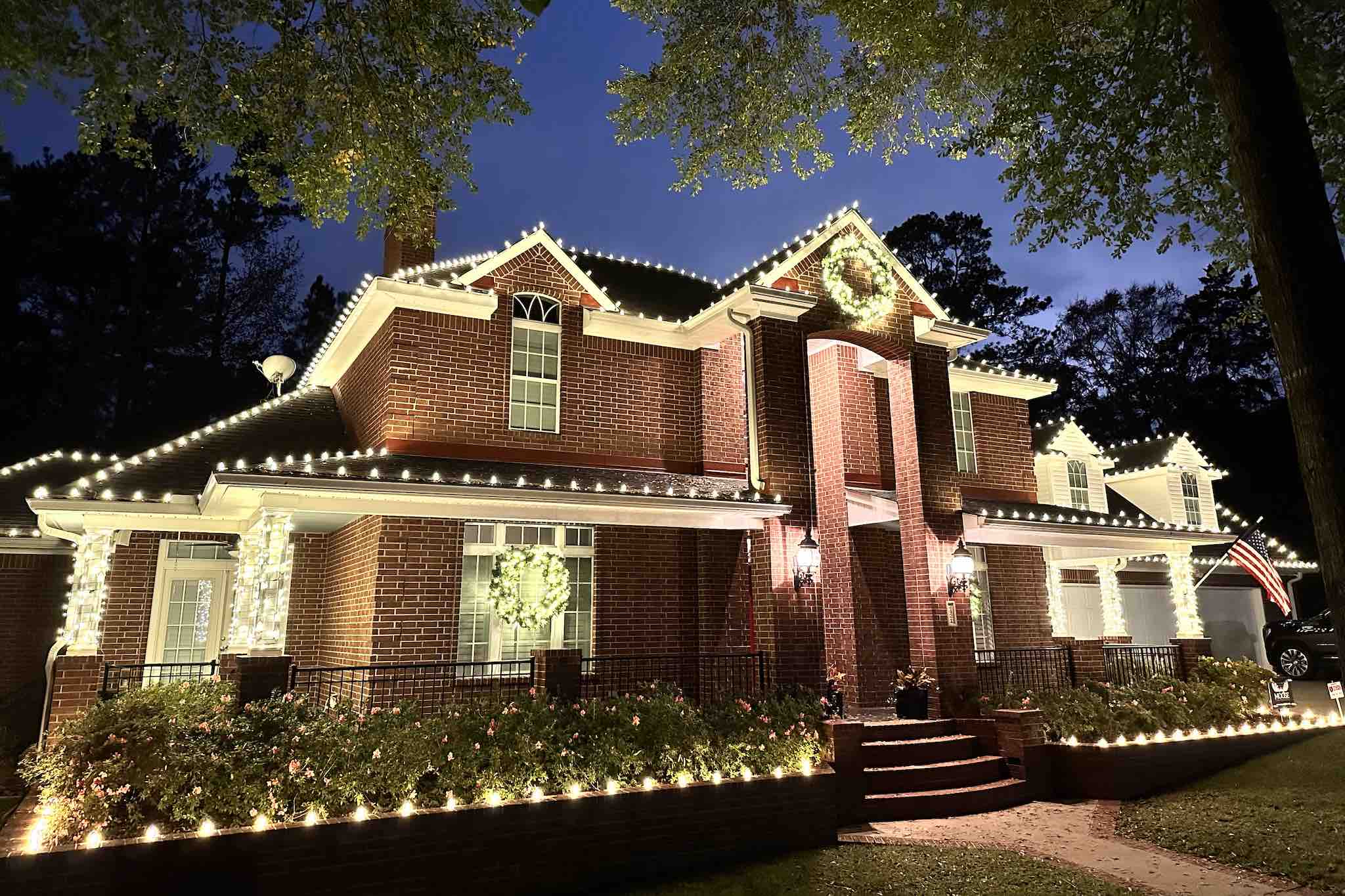 Christmas light installation you'll love us for
Simple, speedy quotes
You'll likely have yours within 1 business day.
Commercial-grade equipment
With professional equipment, stuff just works.
Energy-efficient LED lighting
Our LED lights take it easy on your wallet.
Professional installation
We've been trained by the best. And you'll see it.
Ultra-fast emergency service
If anything isn't right, we'll fix it. Super-fast.
Fully insured installers
You get the protection you deserve.
Frequently asked questions
Got questions?

Get answers

.
Here are the answers to the questions we get most often. Don't see yours? Get in touch. We're happy to help!
How much does Christmas light installation cost?
Most of our clients spend between $500 and $3,000. As you would expect, the price depends upon the size & scope of your project.
Where in Texas do you install Christmas lights?
From our headquarters in Tyler, Texas, we install Christmas lights as far south as Lufkin & Nacogdoches, as far east at Longview & Marshall, as far west as Terrell & Canton, and as far north as Sulphur Springs & Mt Pleasant.
What do you need from me?
Just an electrical outlet. That's it. Well, we also need you to pay your invoice, but you know what we mean. 😉
Which parts of my home can you light up?
Pretty much anywhere outside. We install Christmas lights on rooflines, roof ridges, columns, mailboxes, bushes, trees, and more.
How far in advance should I schedule service?
Service depends upon availability, so the earlier, the better! And hey, it's never too early to book, so get in touch!
What's up with the name?
Ha! Fair question. In short, we like the sound of it. And who passes up on virtually limitless plays on words (e.g. "Merry Christmoose," "Tyler's moose-t excellent Christmas light installers," etc.)?
Founded by friends who love people & pursue excellence.
Moose Christmas Lights was founded by two friends, Austin Ferrell & Joey Smith, who met during our full-time employment at Pine Cove. That experience, along with a wealth of service industry expertise, taught us the value of serving clients with excellence. With an investment in the best training available and visions of sugarplums (or, you know, beautiful Christmas lights), we now get to keep working together to help East Texans during the time of year we love most. So,
get in touch
. We're ready to
make your season bright!